Security Camera Installation Pittsburgh
● Security Camera Installation
● Surveillance Systems
● CCTV Installation
● Wireless Cameras
● Remote Viewing
● IP Cameras
● Multi-location Surveillance
Schedule Your Security Camera Estimate Today
Security Camera Installer in Pittsburgh, PA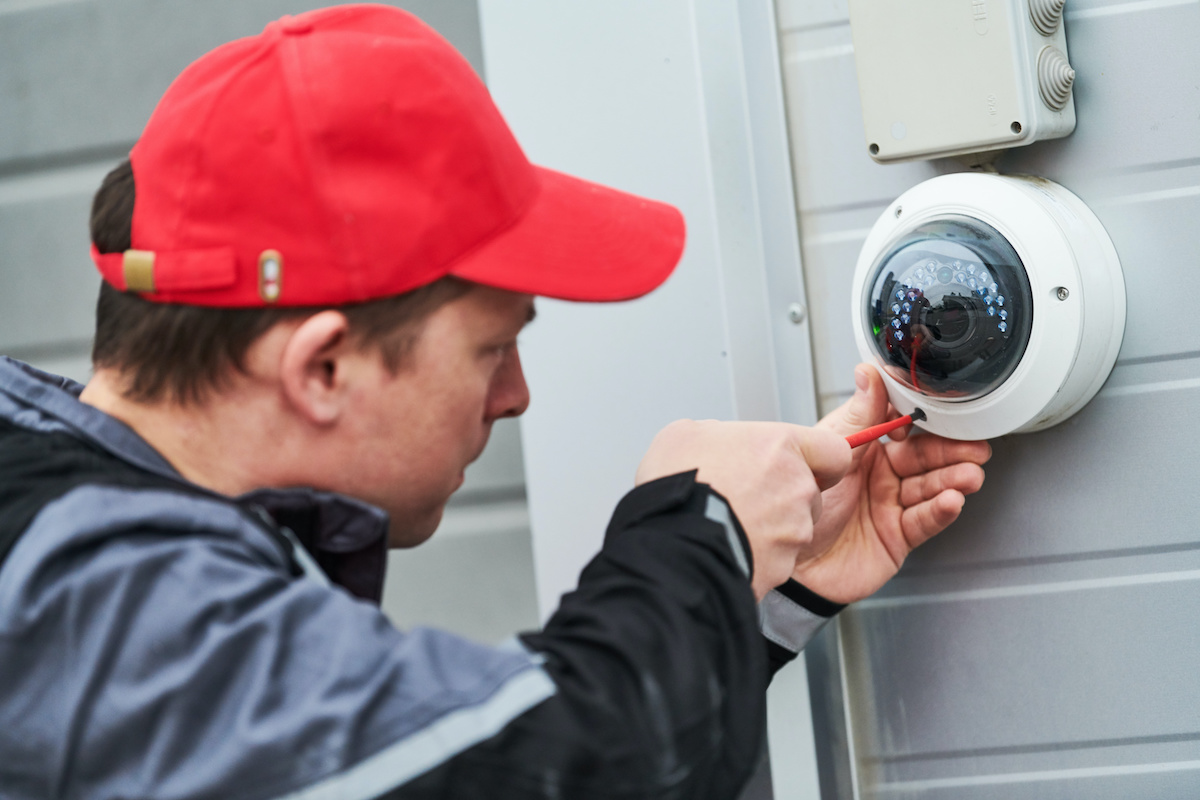 Welcome to Red Spark Technology, your reliable security camera installer in Pittsburgh, PA and the surrounding regions. Our seasoned team offers cutting-edge surveillance camera installation solutions for both residential and commercial clients. Whether you're looking to secure your home or business, we're here for you.
Security camera installation in Pittsburgh requires advanced knowledge due to our changing climates and weather conditions. We appreciate the significance of safeguarding your property and loved ones and getting your project done right the first time. That's why we offer a range of surveillance camera options that can be tailored to your specific needs. Our team will partner with you to understand your security requirements and suggest the most suitable options within your budget.
Our services include:
Surveillance Camera Installation: Our team of accomplished security camera installers can position cameras in any location, promising comprehensive coverage of your property. We utilize the latest technology to ensure your cameras deliver high-quality video footage, even in low-light conditions. From single camera installer services to a comprehensive security system, we've got you covered.
CCTV Installations : Many of our clients find us online by typing in "CCTV installations near me," in Google. Our local presence in Pittsburgh means we're always ready to respond promptly. We specialize in CCTV installations and providing swift and efficient service.
Remote Viewing: Our surveillance camera systems allow remote access from any device, letting you oversee your property from anywhere, at any time. This feature is notably beneficial for businesses that need to monitor their premises during off-hours.
Customizable Solutions: We understand that security needs differ for every property. Whether you require a single camera installation in Pittsburgh or a full-scale security system at your home or office, we tailor our services to meet your specific requirements.
Maintenance and Support: Our commitment to excellence extends beyond just being a security cameras installer in Pittsburgh. We provide ongoing maintenance and support for your system, ensuring it operates at peak performance with our team ready to assist whenever needed.
At Red Spark Technology, our commitment to offering exceptional customer service is unwavering. We take pride in our meticulous attention to detail and our ability to deliver customized solutions that cater to our clients' unique needs. Our ultimate goal is to guarantee your feeling of safety and security in your home or business.
Why Choose Us As Your Surveillance Camera Installer?
Experience: Our team, seasoned in security camera installation, has worked on diverse locations, from compact homes to expansive commercial properties.
Competitive Pricing: We offer competitively priced surveillance camera installation and CCTV camera installer services that won't break your budget. We understand that while security is crucial, pricing is also a concern. Therefore, we provide affordable solutions to fit any budget. Book a consultation today to learn more.
High-Quality Products: We use only top-tier security camera products in all our installations, banking on products that offer reliable and lasting performance.
Excellent Customer Service: Customer service is our priority at Red Spark Technology. We're always ready to answer questions, provide support, and ensure client satisfaction with their security camera systems.
Local Business: As a locally owned and operated business in Pittsburgh, PA, we understand the unique security challenges our clients face and are dedicated to providing customized solutions to meet those needs.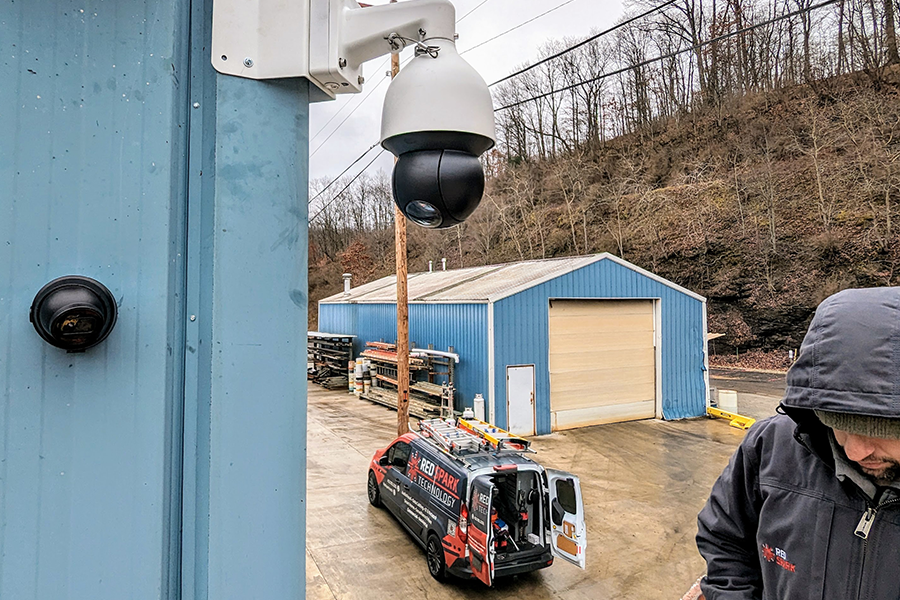 Besides our surveillance camera installation services, and being a trusted CCTV camera installer in Pittsburgh, PA, we also offer home automation solutions. Our team can install smart home devices that allow you to manage various home aspects like lighting, temperature, and security from a single app. This feature is especially beneficial for homeowners who want to monitor their property while away.
If you're seeking a trustworthy and experienced security camera installer in Pittsburgh, PA, Red Spark Technology is your best choice. We are dedicated to providing the highest level of customer service and top-notch security camera solutions. Contact us today to learn more about camera installation in Pittsburgh, our services, and to schedule a consultation.
What Types of Cameras And Features Are Available?
Each type of camera serves a unique purpose and is designed to meet certain needs. As a surveillance camera installer, what we choose depends on the specific requirements of your security situation. Let's take a look at some of the main types of products we use on typical camera installation in Pittsburgh and it's surrounding areas:
Contact your surveillance camera installer today.
Dome Cameras
A dome camera is named for its dome-shaped housing, which is typically made of vandal-resistant materials. Dome cameras are designed to be mounted on ceilings or walls, and they provide a discreet and unobtrusive appearance. The dome housing can also make it difficult for people to determine the direction the camera is pointing, adding to its deterrent effect. Dome cameras often have a wide-angle lens, enabling them to capture a broader field of view. They are commonly used in indoor and outdoor environments. These cameras are perfect for schools, hospitals, and commercial buildings.
Up to 4K high resolution

Color night optics

AI Smart motion detection

Mobile app integration
Vandal-proof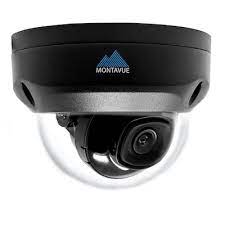 Bullet Cameras
The most common application for bullet cameras is outdoor surveillance. Bullet cameras are specifically designed to withstand harsh environmental conditions and are often used for monitoring areas where long-range viewing and focused coverage are required. Their cylindrical shape and streamlined design make them easy to mount on walls or ceilings, providing a clear line of sight for capturing video footage. Bullet cameras often come with built-in infrared (IR) illuminators for night vision, making them suitable for 24/7 monitoring in low-light or completely dark conditions. Due to their weather-resistant construction, bullet cameras are commonly used for perimeter security, parking lots, entrances and exits, driveways, and other outdoor areas that require continuous surveillance and monitoring
Up to 4K high resolution

Color night optics

AI Smart motion detection

Mobile app integration
Varifocal capabilities (available)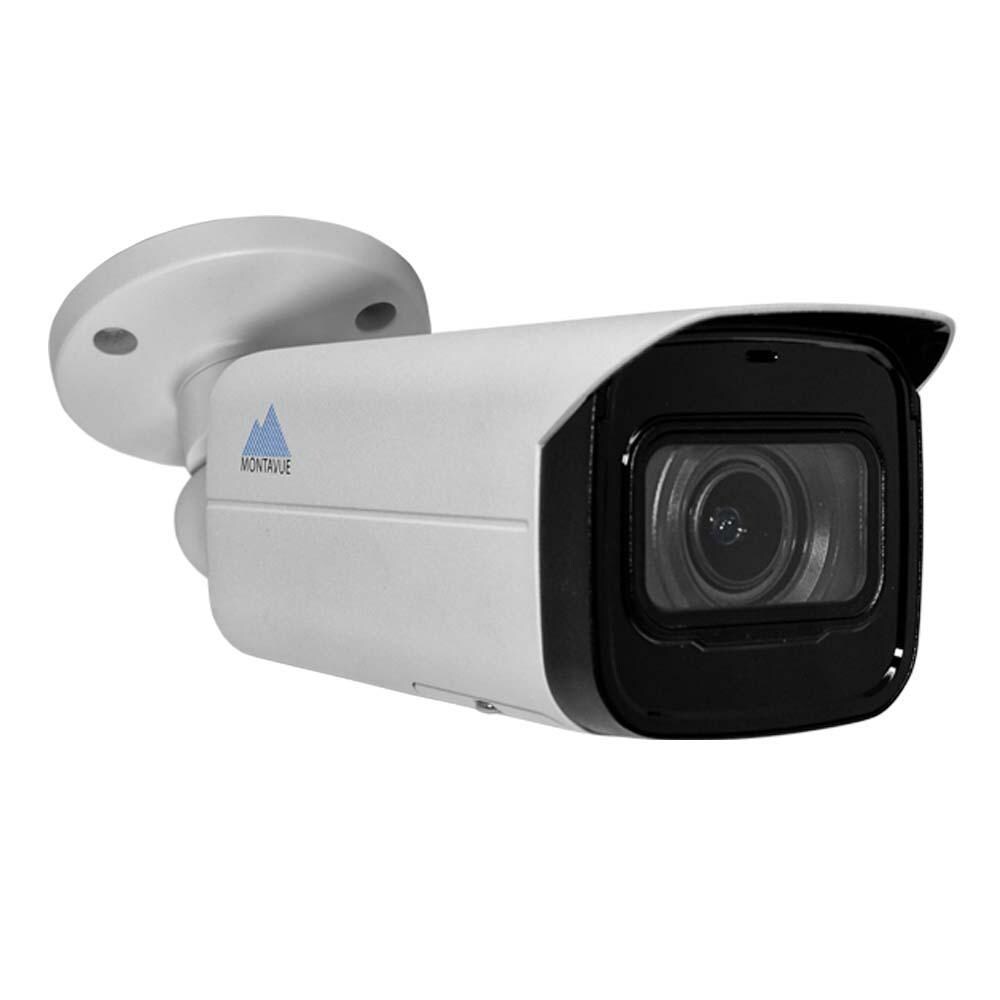 Turret Cameras
Turret cameras, also known as eyeball cameras, find common applications in various surveillance scenarios. The excellent infrared (IR) performance of turret cameras contributes to their popularity. The IR illuminators placed outside the camera housing minimize the risk of glare or reflection, ensuring clear night vision capabilities. Furthermore, turret cameras offer high-definition (HD) or even ultra-high-definition (UHD) resolutions, providing crisp and detailed images for accurate identification and evidence gathering. Their versatile design and features make them suitable for a wide range of environments, including homes, offices, retail stores, schools, and small to medium-sized businesses.
Up to 4K high resolution

Color night optics

AI Smart motion detection

Mobile app integration
Active deterrence options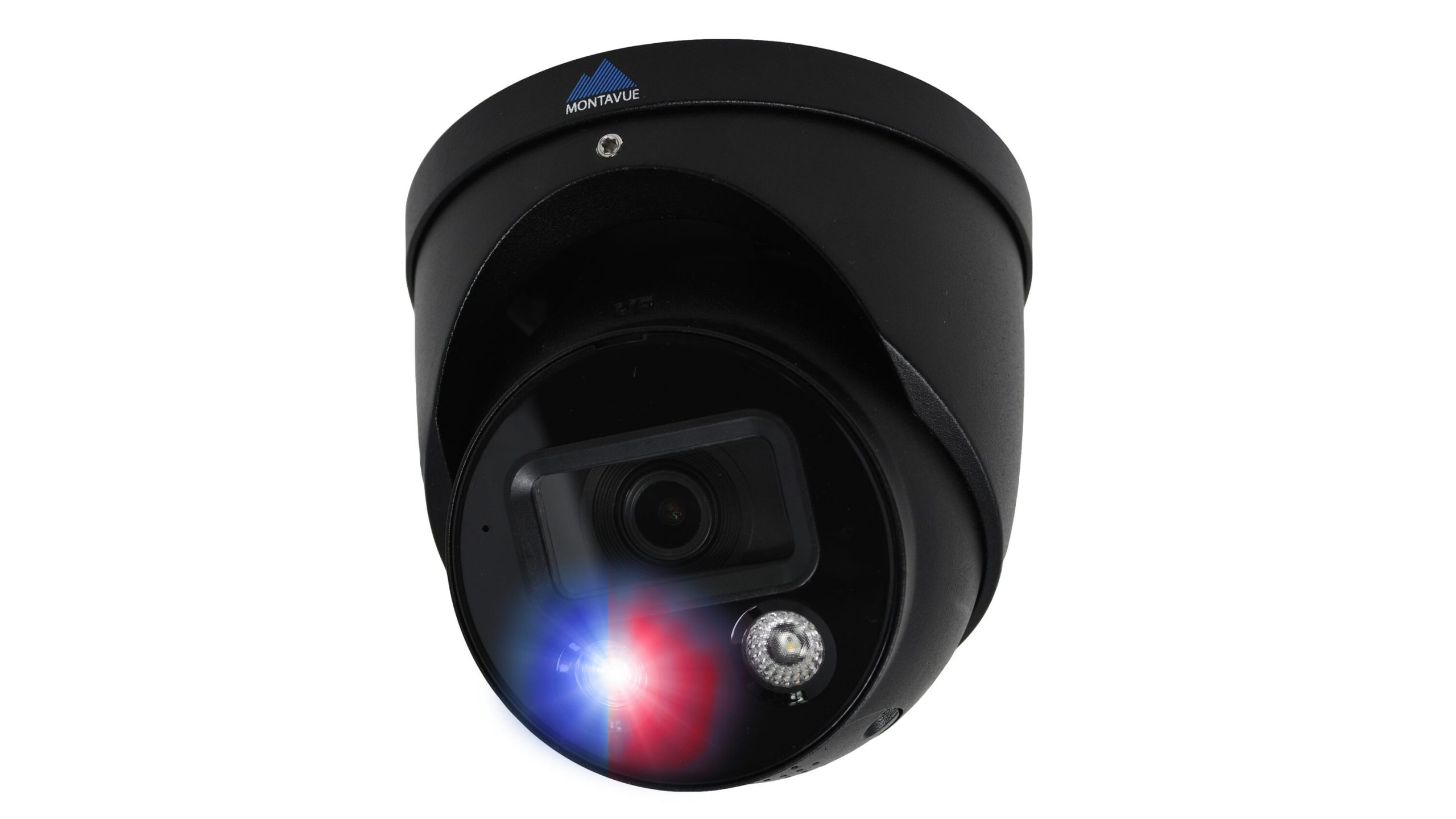 Pan-Tilt-Zoom (PTZ) Cameras
PTZ (pan-tilt-zoom) cameras are versatile surveillance cameras with motorized movements that allow for remote control of pan (horizontal rotation), tilt (vertical rotation), and zoom functions. Their flexibility makes them suitable for various applications. PTZ cameras are commonly used in large outdoor areas such as parking lots, stadiums, and industrial sites, where they can cover expansive areas and track subjects of interest. Their ability to pan, tilt, and zoom provides wide area coverage, precise tracking of moving objects, and the ability to zoom in for detailed examination. PTZ cameras are also utilized in perimeter security, where they can be programmed to respond to motion detection and automatically track intruders.
Up to 4K high resolution
Up to 25X optical zoom
Auto-tracking features

AI Smart motion detection

Mobile app integration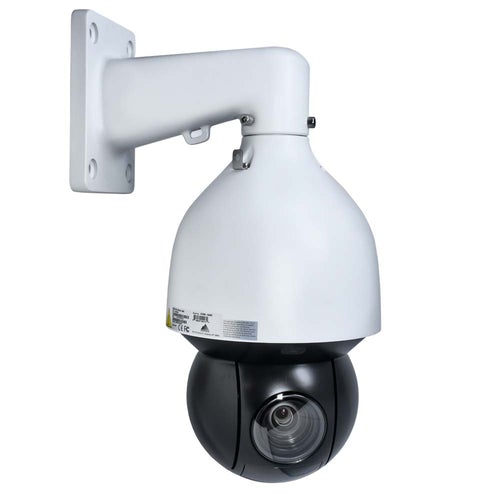 Surveillance Camera Installation in Pittsburgh, PA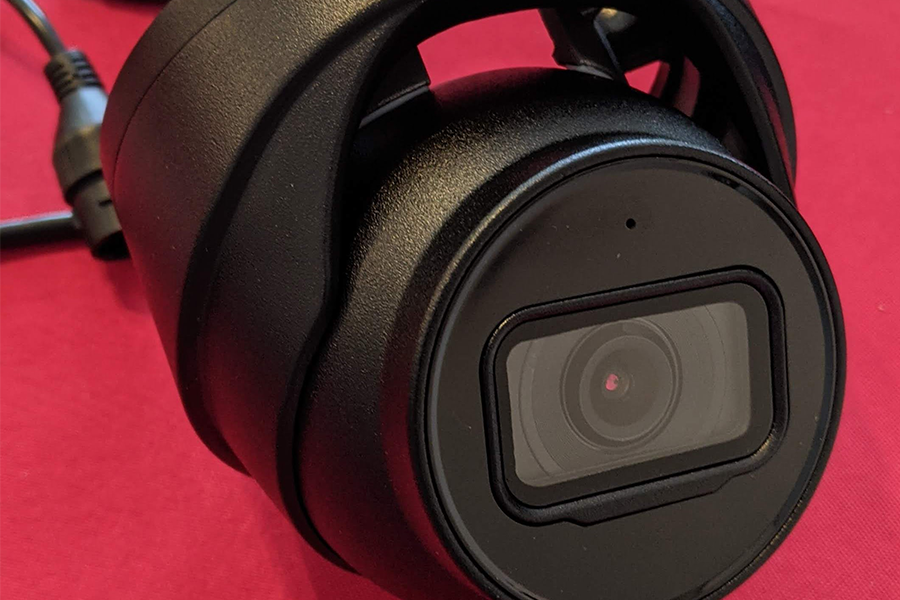 The terms "security camera" and "surveillance camera" are often used interchangeably in casual conversation, and they generally refer to the same kind of device: a camera designed to monitor an area for safety, security, or control purposes. Both types of cameras play a significant role in maintaining the safety of properties and people.
However, in a professional context, there can be a slight distinction between the two:
Surveillance Cameras: These are typically part of a more comprehensive system where multiple cameras are connected. They are used for continuous or regular monitoring and recording of activities in their field of view. Surveillance cameras are often utilized in public places, businesses, or areas that require ongoing observation, such as airports, casinos, or banks. The footage collected from these cameras can be used as a record of events.
Security Cameras: These cameras are often part of a system that includes alarms and sensors. They are typically used to monitor for and deter criminal activity. Security cameras often have features like motion detection and infra-red night vision. They may be actively monitored, and in response to a triggered event, they can alert a security team or designated authority.
It's important to note that these distinctions can blur, and both terms can be used to describe a camera used for security or surveillance purposes. The features and use of the system often matter more than the terminology used to describe it.
Our process as a surveillance camera installer begins with an in-depth property assessment. Our expert team carefully evaluates your premises, considering factors such as its layout, size, and potential vulnerability points. This assessment allows us to design a security camera system tailored to your unique needs and budget, ensuring optimal coverage and security. We employ the latest technology and high-quality equipment, providing you with the highest level of protection possible.
At Red Spark Technology, customer satisfaction is at the heart of our services. We are a dedicated CCTV camera installer, ensuring your surveillance camera installation is completed efficiently, on time, and within budget. Our team of highly skilled and licensed technicians is readily available to provide ongoing support and maintenance. We take pride in ensuring your surveillance cameras are always functioning at their best, offering you peace of mind.
What sets us apart from other surveillance camera installers in Pittsburgh is our commitment to continuous learning and improvement. Technology is ever-evolving, and so are we. We stay abreast of the latest advancements in surveillance camera technology, ensuring we can offer you the most advanced and effective security solutions.
As your trusted home surveillance camera system installer, we believe in building long-term relationships with our clients. This relationship extends beyond the installation process. We offer regular maintenance services to ensure your surveillance system is always in optimal condition, along with immediate assistance in case of any issues or emergencies.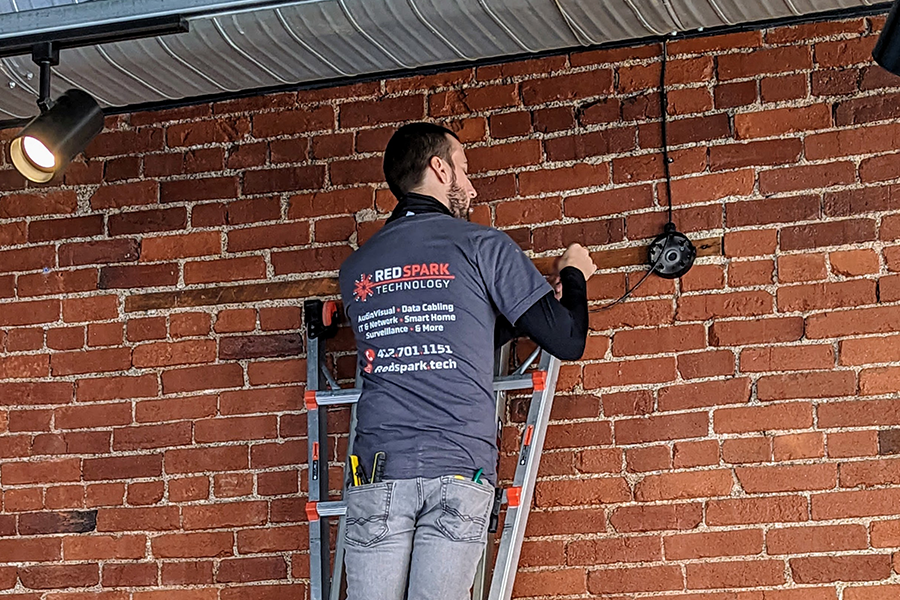 Choosing Red Spark Technology as your surveillance camera installer means opting for quality, dedication, and advanced technology. Our commitment to customer satisfaction, coupled with our expertise in surveillance camera installation, sets us apart from other service providers in Pittsburgh.
Contact us today to schedule a consultation or your security camera installation in Pittsburgh. Let us demonstrate how Red Spark Technology can enhance the security of your property with our state-of-the-art surveillance camera installation services. We are eager to provide you with peace of mind and assure you of our commitment to excellence.
Schedule A Security Camera Consultation Today
High quality, high definition security camera installations and solutions to fit your needs and budget. Using our preferred supplier networks, our team works closely with you to implement the best strategy for your surveillence camera install. By using our extensive knowledge as a trusted security camera installer, along with our proven track record, we're able to provide you with customized and efficient solutions. Schedule your security camera installation or consultation with us today to learn more.
268 Freeport Rd Suite 2 Pittsburgh, PA 15238