Security Camera Installation Pittsburgh
● Security Camera Installation
● Surveillance Systems
● Business Security Systems
● CCTV Installation
● Wireless Cameras
● Remote Viewing
● IP Cameras
● Motion Detection Cameras
Schedule Your Security Camera Estimate Today
Security Camera Installer in Pittsburgh, PA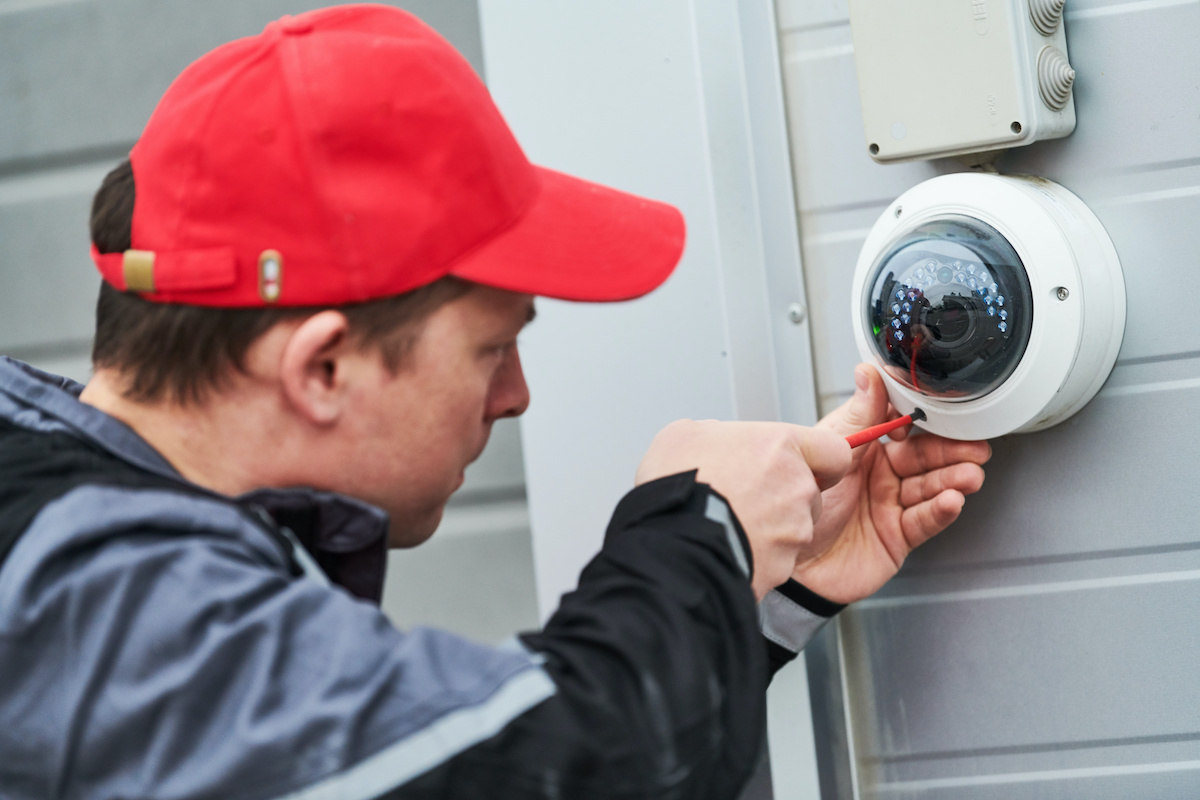 Welcome to Red Spark Technology, your reliable security camera installer in Pittsburgh, PA. Our seasoned team offers cutting-edge surveillance camera installation solutions for both residential and commercial clients. Whether you're looking to secure your home or business, we're here for you.
We appreciate the significance of safeguarding your property and loved ones. That's why we offer a range of surveillance camera options that can be tailored to your specific needs. Our team will partner with you to understand your security requirements and suggest the most suitable options within your budget.
Our services include:
Surveillance Camera Installation: Our team of accomplished security camera installers can position cameras in any location, promising comprehensive coverage of your property. We utilize the latest technology to ensure your cameras deliver high-quality video footage, even in low-light conditions.
Remote Viewing: Our surveillance camera systems allow remote access from any device, letting you oversee your property from anywhere, at any time. This feature is notably beneficial for businesses that need to monitor their premises during off-hours.
Customizable Solutions: We understand that security needs differ for every property. That's why we offer customizable surveillance camera installation services to match your particular requirements. From single camera installer services to a comprehensive security system, we've got you covered.
Maintenance and Support: We provide maintenance and support services to ensure that your security cameras are always performing optimally. Our team is ready to answer any queries you may have and offer assistance whenever required.
At Red Spark Technology, our commitment to offering exceptional customer service is unwavering. We take pride in our meticulous attention to detail and our ability to deliver customized solutions that cater to our clients' unique needs. Our ultimate goal is to guarantee your feeling of safety and security in your home or business.
Additional benefits of choosing Red Spark Technology include:
Experience: Our team, seasoned in security camera installation, has worked on diverse locations, from compact homes to expansive commercial properties.
Competitive Pricing: We offer competitively priced surveillance camera installation services. We understand that while security is crucial, budget is also a concern. Therefore, we provide affordable solutions to fit any budget.
High-Quality Products: We use only top-tier security camera products in all our installations, banking on products that offer reliable and lasting performance.
Excellent Customer Service: Customer service is our priority at Red Spark Technology. We're always ready to answer questions, provide support, and ensure client satisfaction with their security camera systems.
Local Business: As a locally owned and operated business in Pittsburgh, PA, we understand the unique security challenges our clients face and are dedicated to providing customized solutions to meet those needs.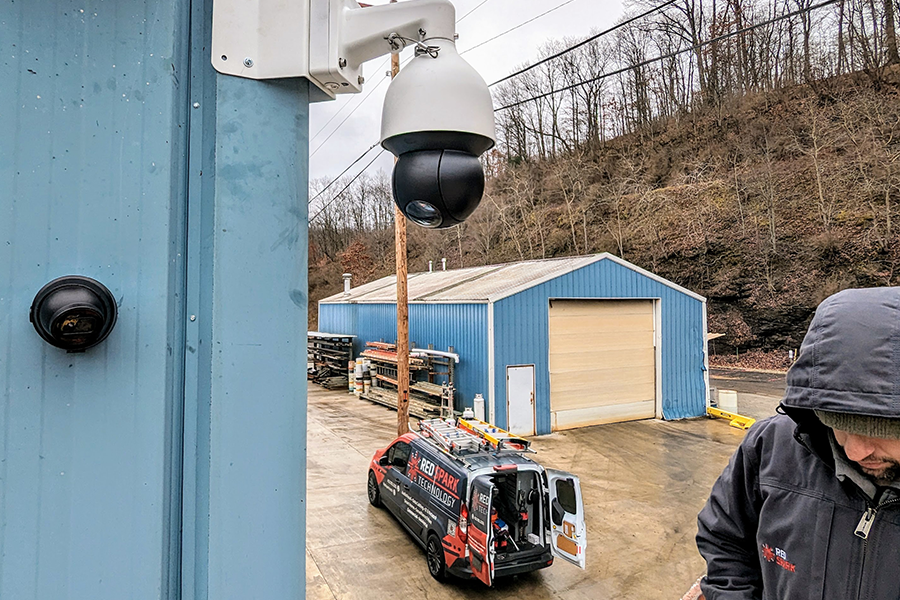 Besides our surveillance camera installation services, we also offer home automation solutions. Our team can install smart home devices that allow you to manage various home aspects like lighting, temperature, and security from a single app. This feature is especially beneficial for homeowners who want to monitor their property while away.
If you're seeking a trustworthy and experienced security camera installer in Pittsburgh, PA, Red Spark Technology is your best choice. We are dedicated to providing the highest level of customer service and top-notch security camera solutions. Contact us today to learn more about our services and to schedule a consultation.
Schedule Your Security Camera Installation Today
High quality, high definition security camera installations and solutions to fit your needs and budget. Using our preferred supplier networks, our team works closely with you to implement the best strategy for your surveillence camera install. By using our extensive knowledge as a trusted security camera installer, along with our proven track record, we're able to provide you with customized and efficient solutions. Schedule your security camera installation or consultation with us today to learn more.
268 Freeport Rd Suite 2 Pittsburgh, PA 15238