Surveillance Camera Installation
● Custom Packages
● Indoor / Outdoor Cameras
● IP Camera Installation
●
POE Cameras
● No Monthly Fees
● PTZ Cameras
●
Residential & Commercial
● Remote Monitoring App
Schedule Your Surveillance Camera Estimate Today
Surveillance Camera Installation in Pittsburgh, PA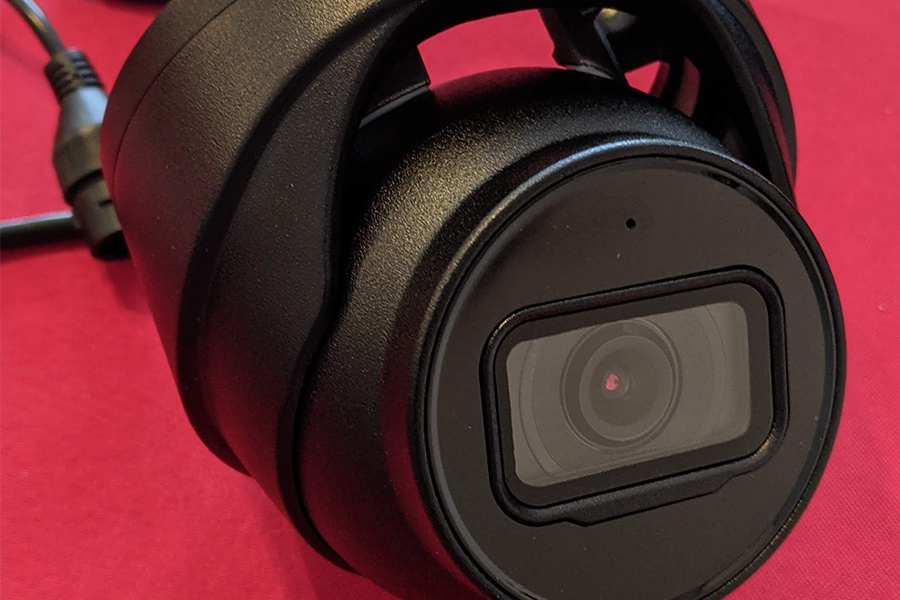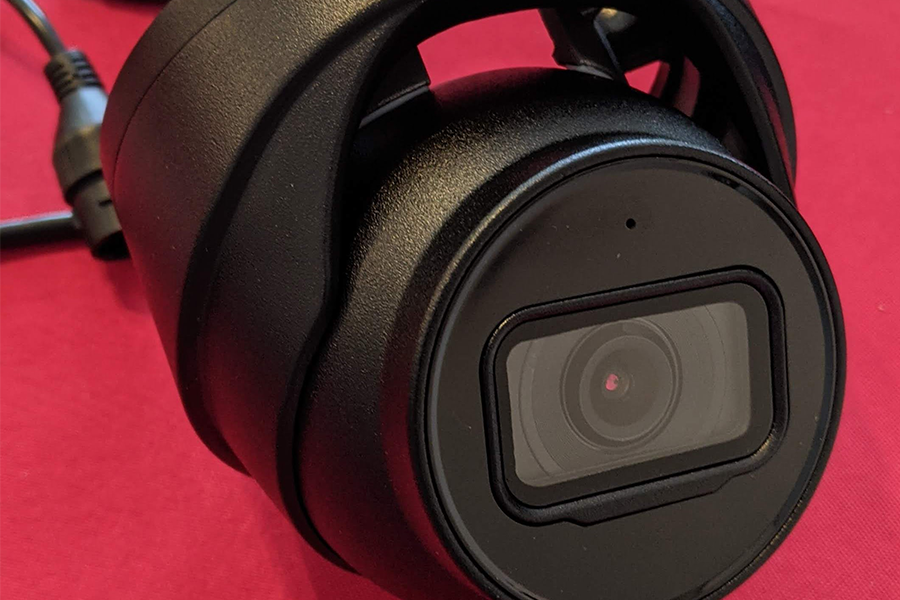 Welcome to Red Spark Technology, your premier surveillance camera installer in Pittsburgh. Our team, a group of seasoned professionals, is renowned for providing top-tier, tailored security solutions for both residential and commercial spaces. As experts in the field, we aim to address your safety concerns with the utmost precision, delivering an unparalleled sense of security.
Understanding your property's security is of paramount importance, we offer a diverse range of advanced surveillance camera options. Our selection includes indoor and outdoor cameras, dome cameras, bullet cameras, and PTZ (pan-tilt-zoom) cameras. As your dedicated home surveillance camera system installer, we ensure each camera delivers high-quality images and footage, even in low light conditions, providing you with round-the-clock surveillance.
Our process as a surveillance camera installer begins with an in-depth property assessment. Our expert team carefully evaluates your premises, considering factors such as its layout, size, and potential vulnerability points. This assessment allows us to design a security camera system tailored to your unique needs and budget, ensuring optimal coverage and security. We employ the latest technology and high-quality equipment, providing you with the highest level of protection possible.
At Red Spark Technology, customer satisfaction is at the heart of our services. We are dedicated to ensuring your surveillance camera installation is completed efficiently, on time, and within budget. Our team of highly skilled and licensed technicians is readily available to provide ongoing support and maintenance. We take pride in ensuring your surveillance cameras are always functioning at their best, offering you peace of mind.
What sets us apart from other surveillance camera installers in Pittsburgh is our commitment to continuous learning and improvement. Technology is ever-evolving, and so are we. We stay abreast of the latest advancements in surveillance camera technology, ensuring we can offer you the most advanced and effective security solutions.
We understand that choosing the right surveillance camera system can be overwhelming, given the plethora of options available. Our team is skilled in guiding you through the selection process, explaining the benefits and features of each camera type. For instance, dome cameras are excellent for deterring criminal activity, given their 360-degree view. Bullet cameras, with their long, cylindrical shape, are ideal for long-distance viewing, while PTZ cameras offer the flexibility to pan, tilt, and zoom, providing comprehensive coverage.
As your trusted home surveillance camera system installer, we believe in building long-term relationships with our clients. This relationship extends beyond the installation process. We offer regular maintenance services to ensure your surveillance system is always in optimal condition, along with immediate assistance in case of any issues or emergencies.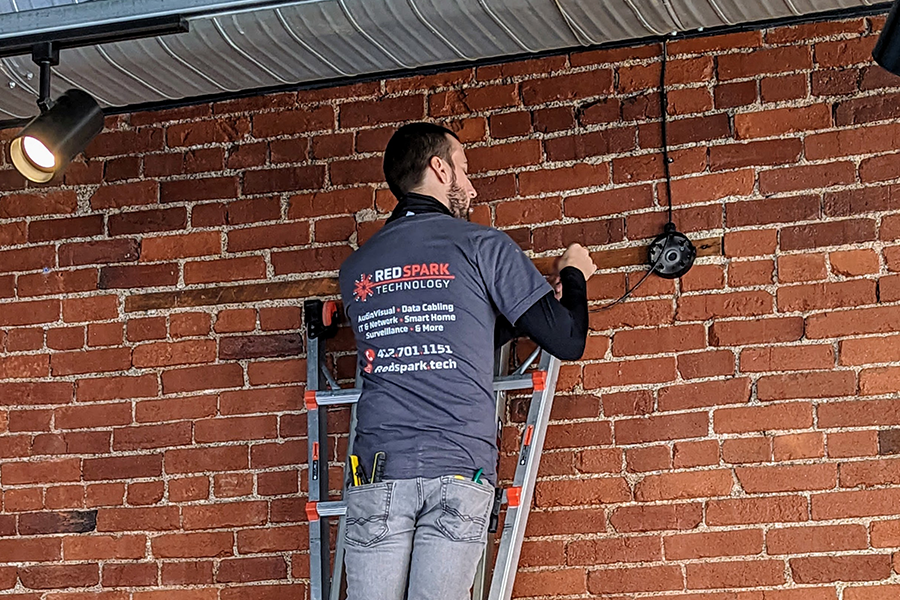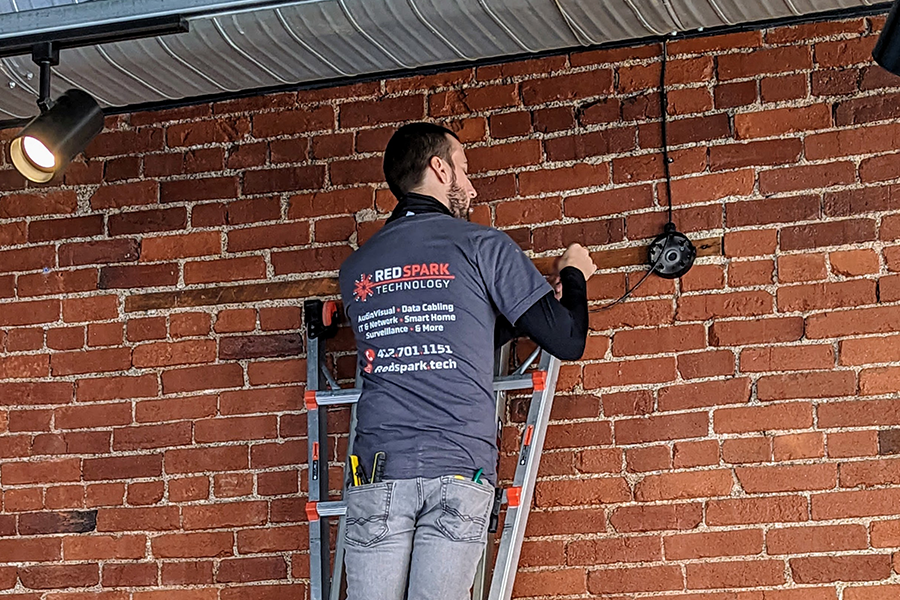 Choosing Red Spark Technology as your surveillance camera installer means opting for quality, dedication, and advanced technology. Our commitment to customer satisfaction, coupled with our expertise in surveillance camera installation, sets us apart from other service providers in Pittsburgh.
Contact us today to schedule a consultation. Let us demonstrate how Red Spark Technology can enhance the security of your property with our state-of-the-art surveillance camera installation services. We are eager to provide you with peace of mind and assure you of our commitment to excellence.
Schedule Your Surveillance Camera Estimate Today
Red Spark Technology offers high quality, feature rich security surveillance camera installation solutions to fit any residential or commercial space. We work with clients closely to implement the best strategy and to provide the best hardware from our preferred supplier networks. By using our extensive knowledge as a trusted surveillance camera installer, along with our proven methods, we're able to create customized solutions that leave you feeling safe, secure and in control. To schedule your surveillance camera installation or consultation, contact us today.
268 Freeport Rd Suite 2 Pittsburgh, PA 15238